Do you want to distribute EarDial?
That's great! and you are in luck, because we designed EarDial to be distributor friendly. We want to see EarDial in venues, festivals, bars, shops, markets or kiosks, and we designed our packaging to make your job easier.
Same size as a cigarette box: We made the EarDial box exactly the same dimensions as a standard cigarette box, which means it could be easily distributed via cigarette vending machines, cigarette racks, or any other vending machine.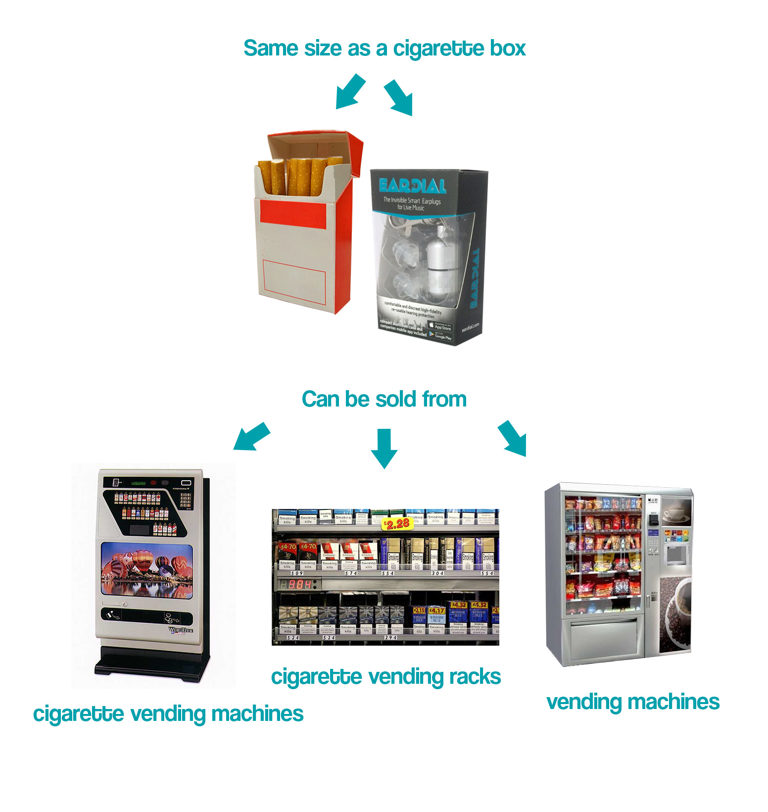 Removable hanger hole: It has a light-weight hanger hole so it can be put in display hooks. If not necessary, the hanger can hide inside the box.
PDQ Box Pack: As a distributor you will receive a PDQ (Product Displayed Quickly) box with 20 EarDial boxes. You can simply open the box and put it in a table, counter, bar or rack ready to sell.
Click the button below to grab your EarDial Distributor Pack!
Or if you want to talk about a different volume deal for your business, just contact us and we will be happy to discuss.